The 27th World Congress of Architects will be held in the summer of 2021 in Rio de Janeiro. As an accompanying event, an INTERNATIONAL IDEAS COMPETITION is announced for Architecture students for the MARÉ-CIDADE QUARTER OF RIO DE JANEIRO that is organized by the Institute of Architects of Brazil (IAB – Instituto de Arquitetos do Brasil) and the International Union of Architects and is supported by UN-Habitat.
"The competition site is located between an important and busy expressway (Avenida Brasil) and a cluster of favelas (Complexo da Maré). This territory is currently occupied by warehouses and industrial buildings, most of which are abandoned or in disuse. The competition invites students to propose innovative urban solutions for the area, considering the local population, and their connection with the city." With the help of international tutors, we were working on this design challenge and have in groupwork discussed and given answers to questions of informality in urban design, social inclusiveness, safety, resilience, and sustainability.
Students in Urban Design 2: Aissaoui Afaf, Alameddin Mazen, Al-Hajjar Ilham Farah, Atalay Berk, Bayarsaikhan Khulan, Bayarsaikhan Tergel, Boldtur Bilguuntuguldur, Brix Monteiro Gabriella Dalita, Felguerez Benavides Pablo, Haouami Sarra, Isilar Efe, Jaber Haneen, Kibaroglu Ceren, Kochiashvili Tamar, Negoescu Diana, Nyamdorj Sodbayar, Thomas Sophia Ariadne, Turan Mehmet Furkan, Vakariuk Oleksandra, Wang Siyuan, Yardimli Buse Naz, Yilmaz Yaren, Bedi Zsófia, Farkas Edit, Oleár Viktória, Pál Dániel, Urbán Réka
Students in Environmental Design: Baron Soracipa Sergio Manuel, Bazian Farah Khaled, Haddad Adi Jamal, Martins dos Anjos Aline, Sami Minatullah Taha, Takisheva Nazym, Tuffaha Anas Husam Sami, Whby Mohammad Fares
Tutors: Tünde Tóth, Amir Sirjani, Árpád Szabo
On March 10th we have had a consultation on Skype with Viviane Tinôco, the Coordinator of CADI Maré, a Christian based social organization (NGO) in Brazil.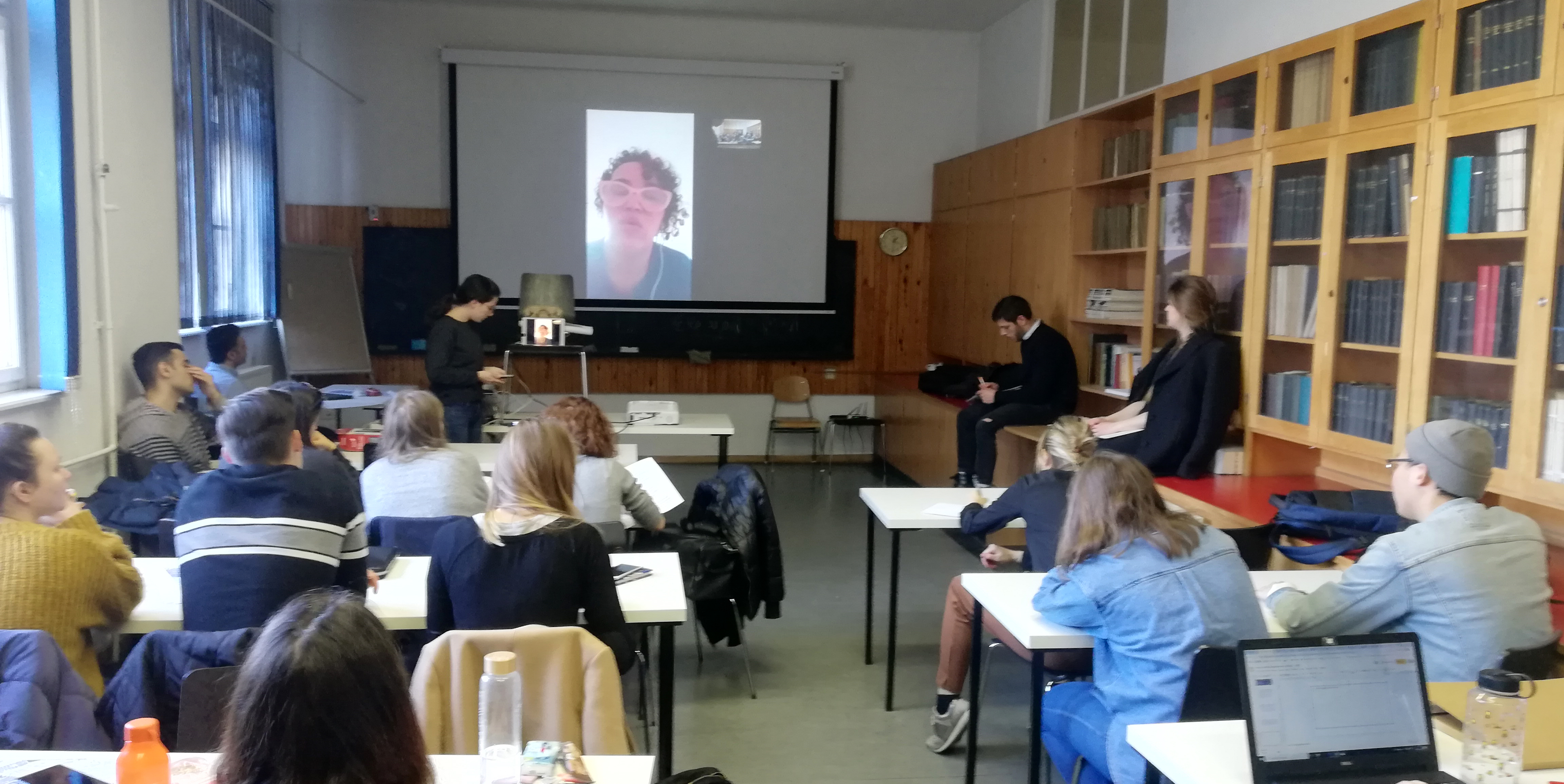 The competition is anonymous so here in the context of the online exhibition we can only publish the projects after the announcement of the results in October